QUALITY POLICY
Our Quality policy is defined and strongly driven by the following management principles:
Build a business on mutual collaboration and trust, ensuring long-term success, through the understanding of customer needs and the needs of their customers.
Achieve our commitment for quality, cost and schedule.
Improve the systematic research and use of preventive actions at all levels.
Drive continual improvement and innovation based on efficient business processes.
Create staff competencies, empowerment and accountability through appropriate development programs and show strong management involvement.
Ensure compliance with binding legal norms and standards.
Only by providing an outstanding service and product quality we will achieve our aims of long term success and continued improvements.
We hold ISO 9001, OHSAS 18001 and ISO 14001 certifications since the year 2012. Certificates of ISO 9001 and ISO 14001 are valid until November 27, 2021. The OHSAS 18001 certificate is valid until March 12, 2021.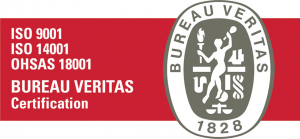 At AE Partner we base our business on a solid work ethic and the highest quality standards and norms. Every day, everyone at AE Partner works towards building a reliable and trustworthy brand.